Exception Details
Value to add was out of range. Parameter name: value
We have an item that is batch controlled, and each time we added the item to a Purchase Order line that automatically generated a batch, we would encounter an error.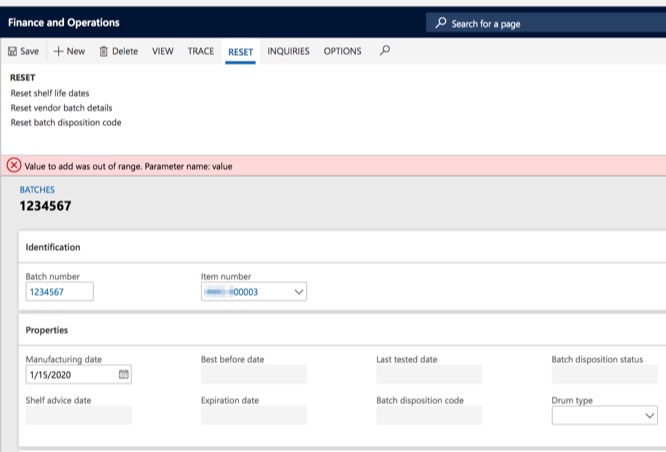 Solution
This particular item is batched controlled, but the batch has no true expiration, for reasons unique to the industry of this particular project. So a never-date was entered, but the never-date was greater than Microsoft's standard never-date, and this threw an exception.
Changing the value of "Shelf life period in days" resolved the error. Change the shelf life days to a date that calculates to be lower date than 2154 A.D.