Exception Details
No active format for data entities has been set up.
This error was encountered when trying to import data that contains financial dimensions using the Data Management Framework (DMF).
Solution
Data in the entity ended up corrupt. The ledger account numbers did not copy correctly. In many cases the fields were completely blank.
Error " No active format for data entities has been set up."
Go into the General Ledger setup under Chart of Accounts (path details below), and create a new dimension configuration. This is needed when uploading data that contains financial dimensions.
See the steps below.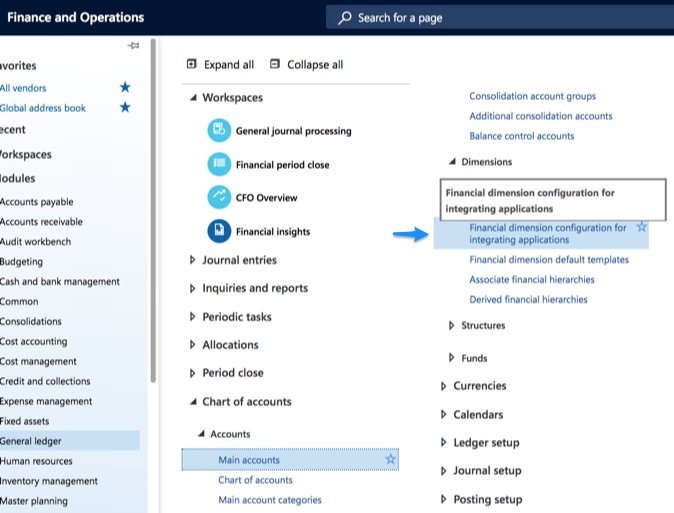 Create a new format based on the dimension format of the data you will be importing or integrating. Activate the format by setting "Active for type" to Yes/True.
In this case, our data record only required the Main Account (GL acount), so below I have selected a format that only consists of the main account, and no other financial dimensions.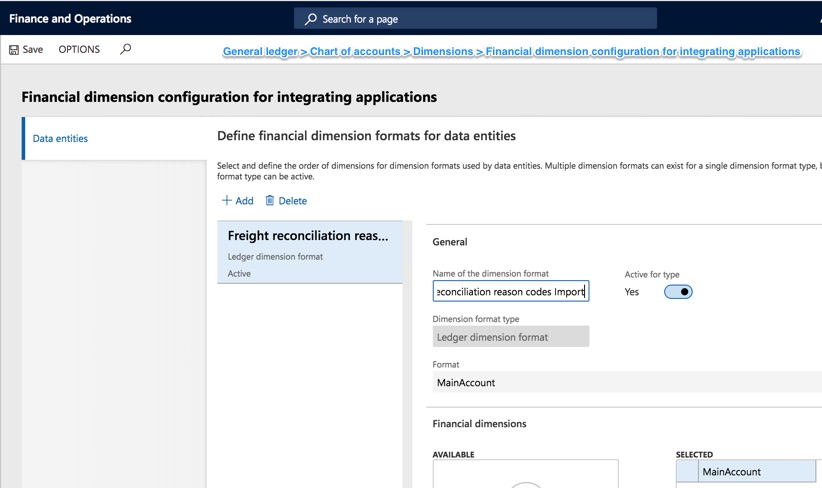 Once I created the format and reinitiated the import via the DMF, the data successfully loaded. Previously the fields that contained the ledger account were populated with an error. Our dataset had 3 records that specified a ledger account. They were blank, but after creating the configuration format, the fields are no longer blank as seen below.