Exception Details
License Plate already exists in another location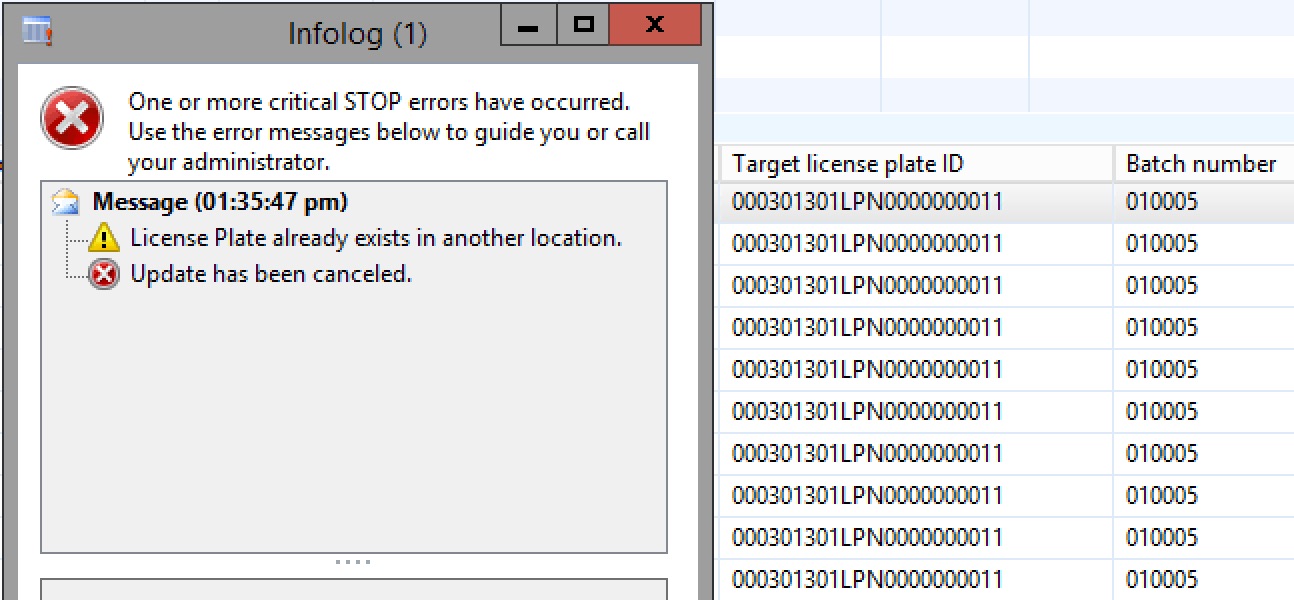 Solution
Ensure you do not have customizations that are impacting the behavior of the Advanced Warehouse Management module in AX2012 and D365 F &O. In the case, I found out a customization had been made that was creating output orders in the inventory management module. As most people know, the old warehouse management (WMS) functinoality and the new functionality are not intended to work together. It is important to keep in mind when making modifications to standard functional behavior, that you may be impacting the advanced warehouse management (WHS) features, and will experience failure.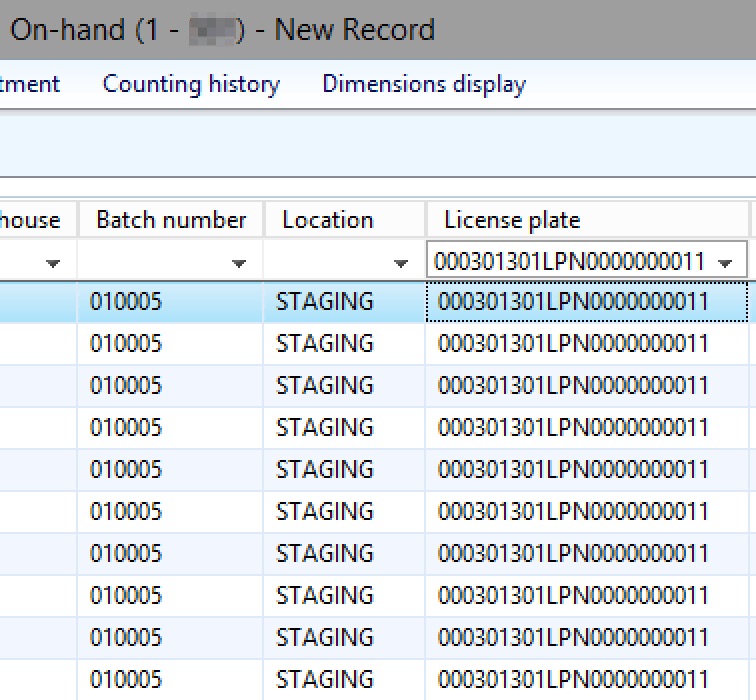 This is not how Advanced Warehouse Management is intended to be used. Manual Picking lists should not be created.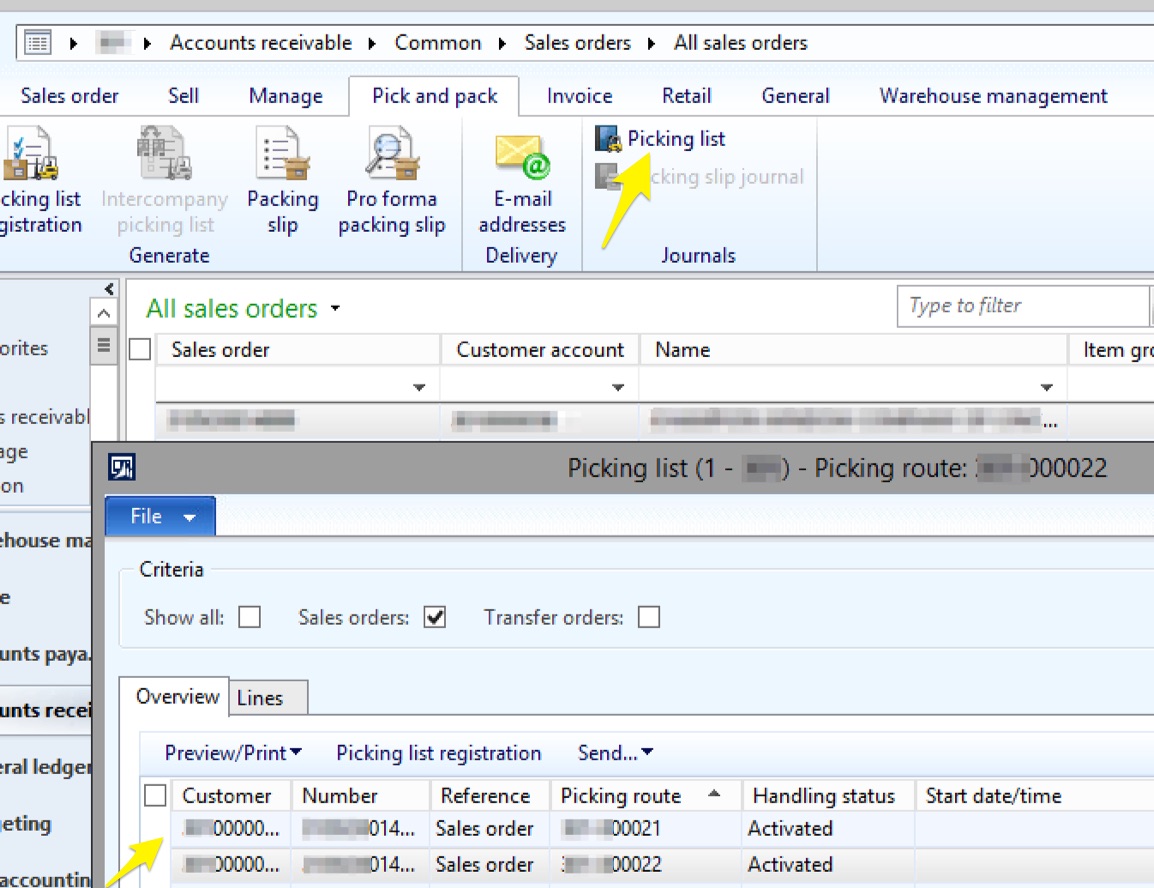 When this was found I deleted the record. I also navigated to the inventory management module and deleted the output order.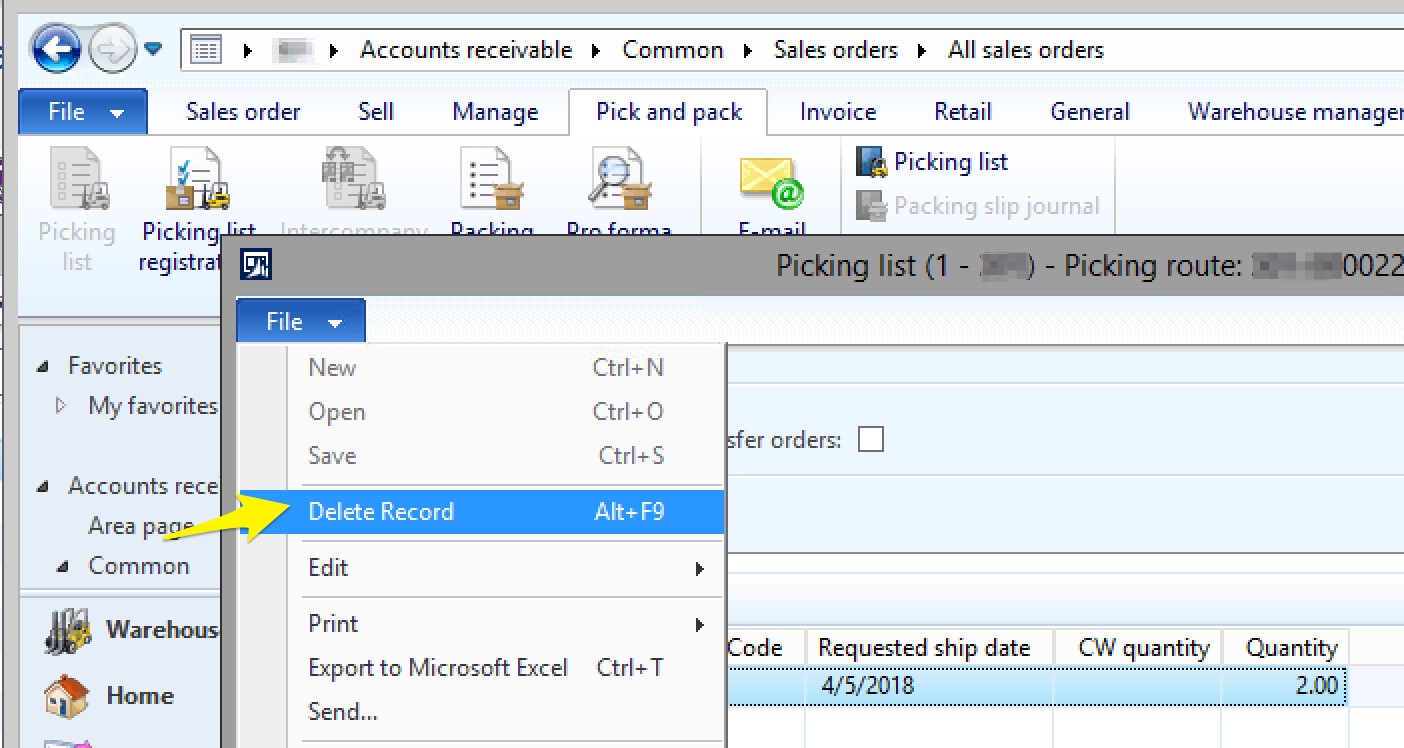 Afterwards the code was removed.
_____________________________
For most users who are using the Software as it is intended to be used, ensure that you have set the User Location profile on the Warehouse Management Parameters.